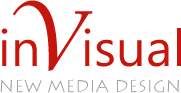 A Few of our Recent Clients
Mansion in May - Designer Showhouse
MansionInMay.org - Mansion in May is a designer showhouse put on by the Women's Association of Morristown Medical Center. In past years, informational pages were put together using the template and content management system of their site which severely limited the look and feel they could create. For the 2014 Show House, they decided they wanted to break away from this and have a custom solution developed for them in order to better show off the Show House and the many talented designers who make this event a success.
Site Features
A fully Customized Content Management System.
Integrated Video on Home Page with social sharing features.
Interactive Tour of the House and Grounds where rooms pull up a feature on the designer along with a photo gallery.
Asbury Park Chamber of Commerce
AsburParkChamber.com - The Asbury Park Chamber of Commerce required a customized solution in order to feature both their members and the many events they put on through out the year.
Site Features
Membership Listing w/ Profiles
Integrated Calendar
Rotating News Feature
Event Listings
Static Content Updated Frequently
Rotating Banner Advertisement System